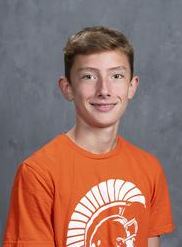 Brylee LePon, son of Les Paul and Andrea LePon, has been selected as the Beloit Junior High Student of the Month for November.
LePon's teachers describe him as a polite, mature young man who comes to class ready to learn. He sets a great example for others by being positive and hardworking. He participates and takes an active role in his learning, thinks outside the box and consistently provides a new perspective.
LePon is involved in band, orchestra, scholars' bowl, Junior High Leadership Team, Junior High SAFE, cross country and track. He is also involved in community orchestra and was in the pit for the recent "Beauty and the Beast" musical.
Story continues below advertisement