Band members earn honors at Kansas State University Concert Band Clinic
Beloit High recently sent 13 band members to Manhattan to participate in the 30th Annual Kansas State University Concert Band Clinic. This event was postponed for two years due to the pandemic, but was back in full force with six concert bands full of high school students.
Students auditioned for placement in one of the six bands, then attended a recital performed by the various studios within the KSU music department. BHS alumni Drake Thompson and Tyler Long were among those who performed as part of the KSU music department.
Rehearsals for the six high school bands took place Friday evening and all day Saturday. The students also attended a concert given by the KSU Wind Ensemble. Dress rehearsal was Sunday morning and the concert was performed in McCain Auditorium Sunday afternoon.
In addition to playing their instruments, the students enjoyed eating and shopping in Aggieville and going bowling Saturday night.
Receiving first chair placements in their bands were Jayden Brooks, Zelma Krone, and Mason Thompson.
The band would like to thank Phil Vetter for driving a vehicle and offering the use of his trailer to haul equipment. They also want to thank Christine Elam for running the band concession stand at the Beloit Wrestling Invitational so Mrs. Vetter, BHS Band Director, could attend the Concert Band Clinic.
————————————————————————————————————————————————————–
Special recognition was given at the concert to Zelma Krone and Abby Porter. They received the Outstanding Musician Award, which was given to them by their guest clinician. Krone's award includes a scholarship to attend KSU Summer Music Camp and Porter's award includes a scholarship to play in the KSU Band program next fall as a freshman.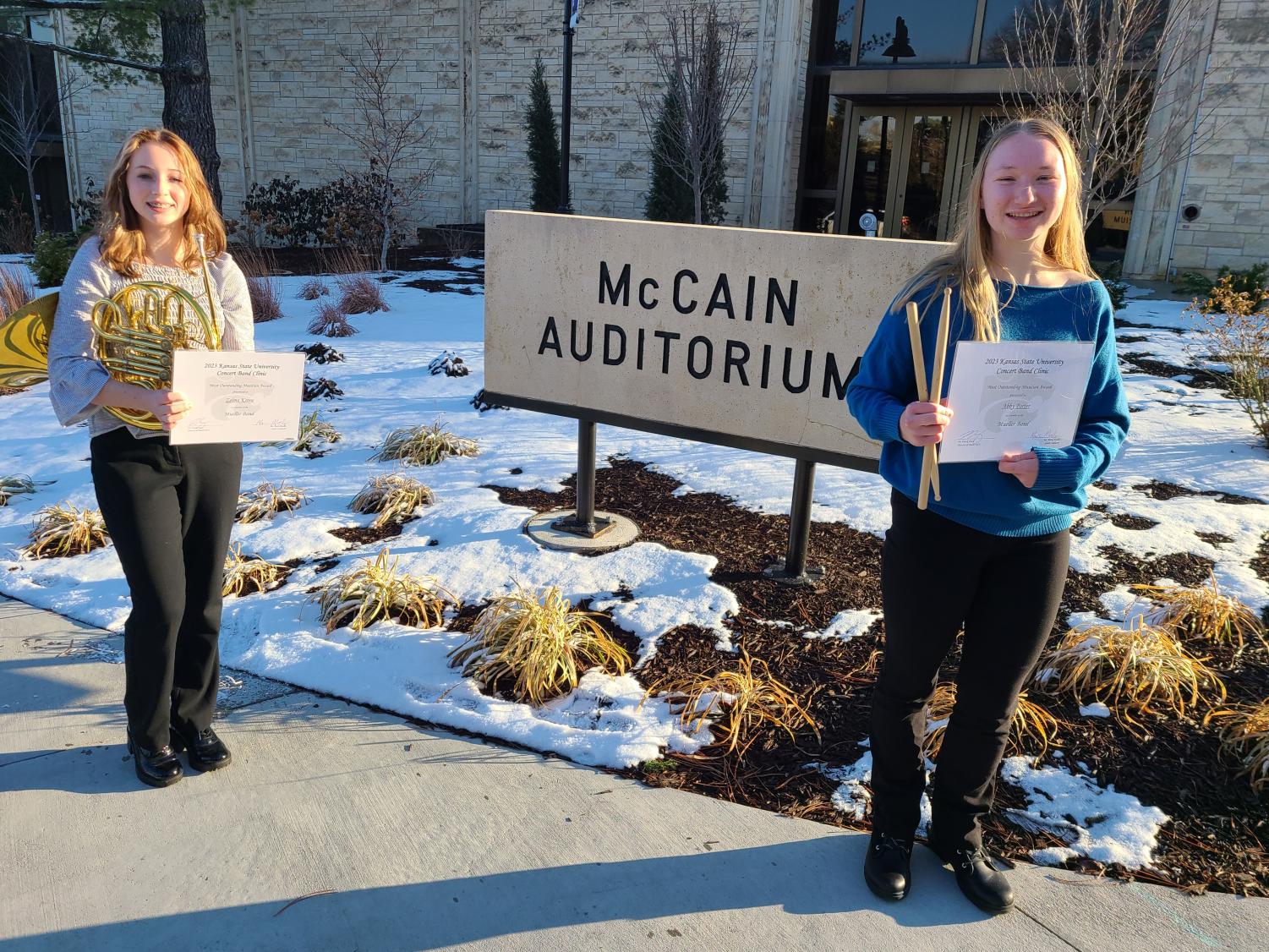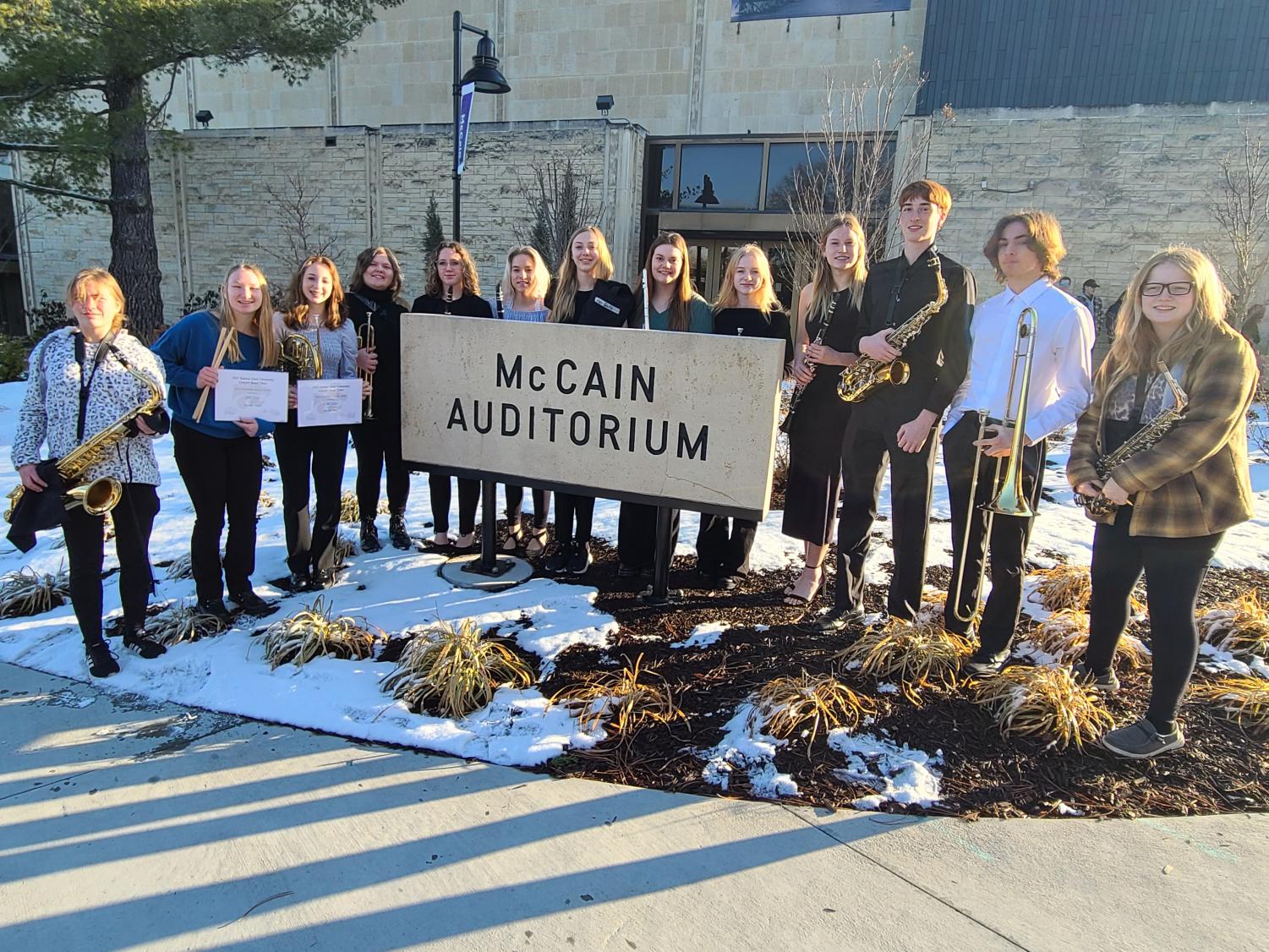 BHS students who attended the 30th Annual KSU Concert Band Clinic include (pictured left to right): Mya Mihm, sophomore tenor saxophone; Abby Porter, senior percussion; Zelma Krone, freshman French horn; Maddie Black, junior trumpet; Morgan Weston, junior clarinet; Carlee Domann, junior clarinet; Abby Gantz, junior percussion; Sophie Easter, junior flute; Emry Hardin, junior trumpet; Jayden Brooks, junior clarinet; Mason Thompson, junior Alto Saxophone, and Ethan Fay, junior trombone.