Local chapter hosts FFA week full of activities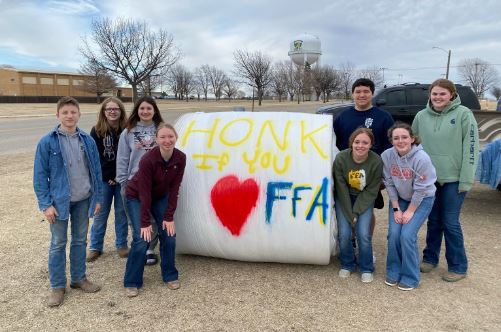 To start off FFA Week, Beloit FFA took nine people who signed up to go to industry tours. They toured Landoll in Marysville and spoke with the CEO Don Landoll. They watched a video about the history of the company and then walked around and learned about all of the equipment they have and everything that they make. They then traveled to Washington to tour KSDS, the service dog training school. They got to tour the facilities as well as learn about all that they do with the dogs and how the dogs benefit the partners they end up with.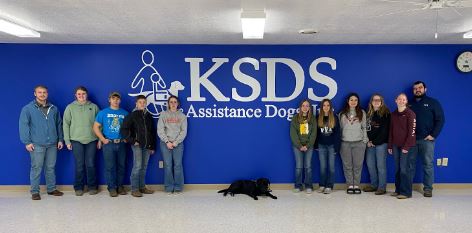 On Tuesday of FFA Week, the Beloit FFA hosted a signing day for all of the seniors going into an agriculture-related field. AGCO and CVA representatives were there to speak to the signees and to the FFA members in attendance about the job opportunities within their businesses. The seniors who signed and the career they plan to attend are: 
Abby Porter, Kansas State University, Pre-Vet Med

Ayden Loomis, Kansas State University, Agronomy 

Luke Bates, Kansas State University, Animal Science 

Tyler Harmon, Workforce, Delphos Co-op 

Wyatt Brockleman, Workforce, Eilert Farms

Lane Foulke, NCK Tech, Diesel Tech

Austin Vowinckel, NCK Tech, Diesel Tech 

Ethan Anderson, NCK Tech, Auto Body and Collision
FFA hosted the Ag Olympics on Thursday at the end of the school day. Events included everything from cow milking to wheelbarrow racing. Mrs. Barb Hubert's PRIDE Time won the junior high division and Mr. Brad Gober's PRIDE took the top spot in the high school division. Winners enjoyed breakfast pizza in PRIDE Time Friday morning.