Monty is 106-pound Class 3A State Champion
Freshman Brogan Monty finished his first high school season with an undefeated 41-0 record and the state title in Class 3A at 106 pounds at Fort Hays State University. Monty was never taken down in a match this season. Sophomore Brodie Boudreaux also competed at the Class 3A Tournament. Though he did not place, he represented well considering he competed in the heavyweight division despite only weighing 210 pounds.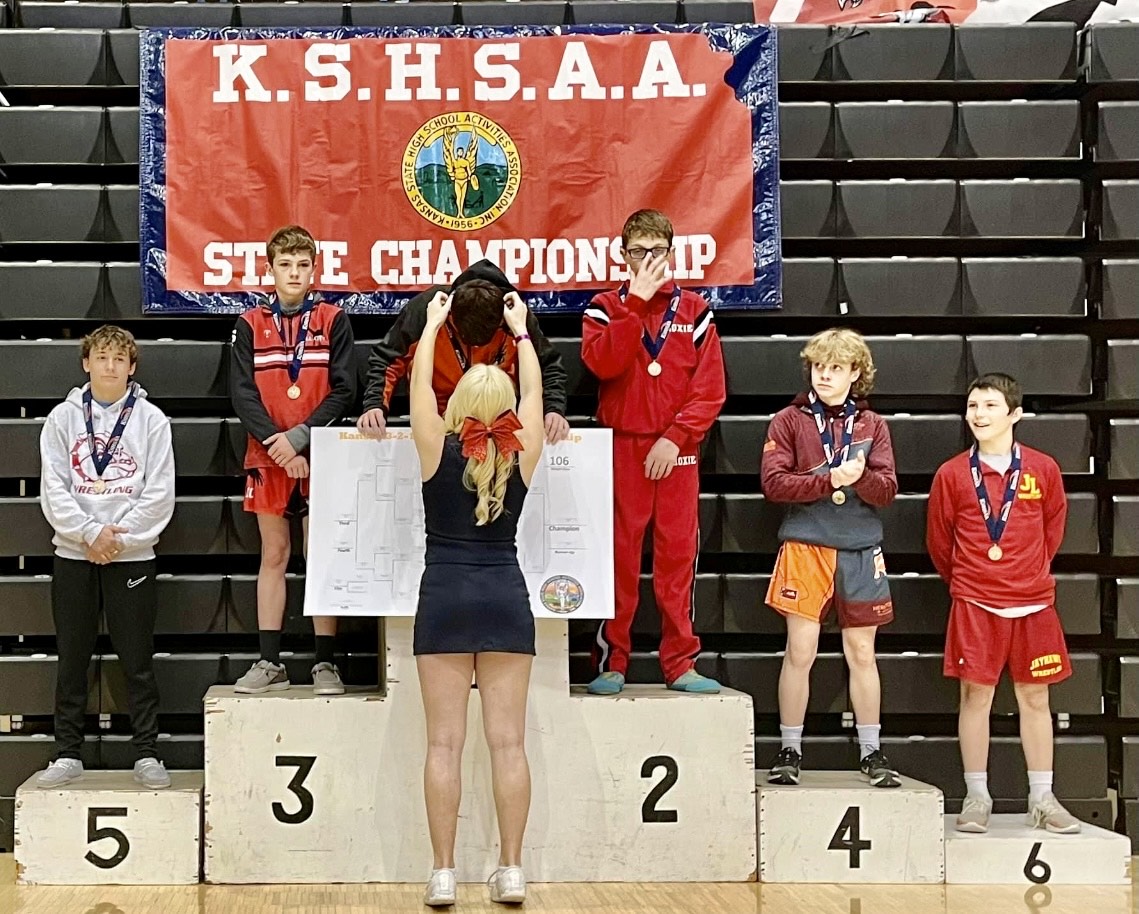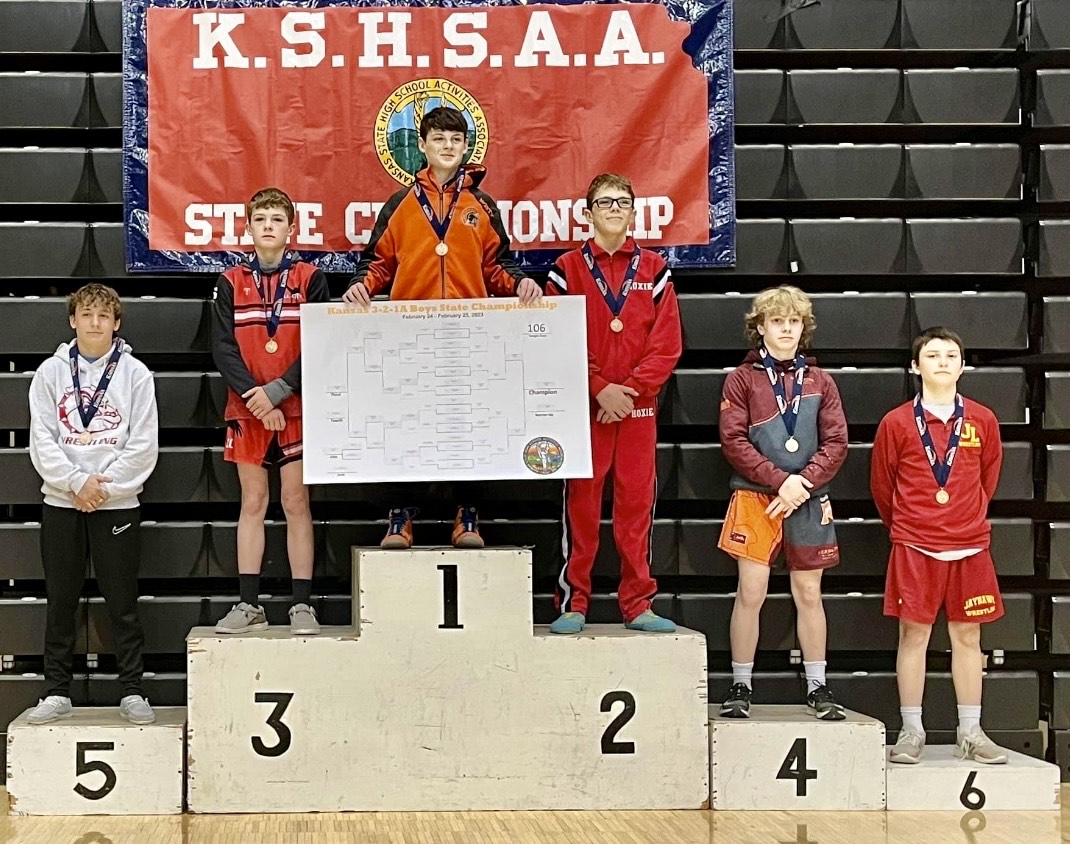 Brogan Monty and Brodie Boudreaux take the podium after placing at regional wrestling. This allowed them to advance to the Class 3A State Tournament held at Fort Hays State University.