StuCo hosts second blood drive of school year
Beloit High Student Council recently hosted its spring blood drive, which is the second of two annual blood drives. In total this year there have been 21 first-time donors who gave blood. The blood drive in the fall collected 15 units of blood and the one in the spring collected 18 units of blood. One unit of blood has the potential to save three lives, which means that with their two drives, they have helped save up to 99 lives just this school year.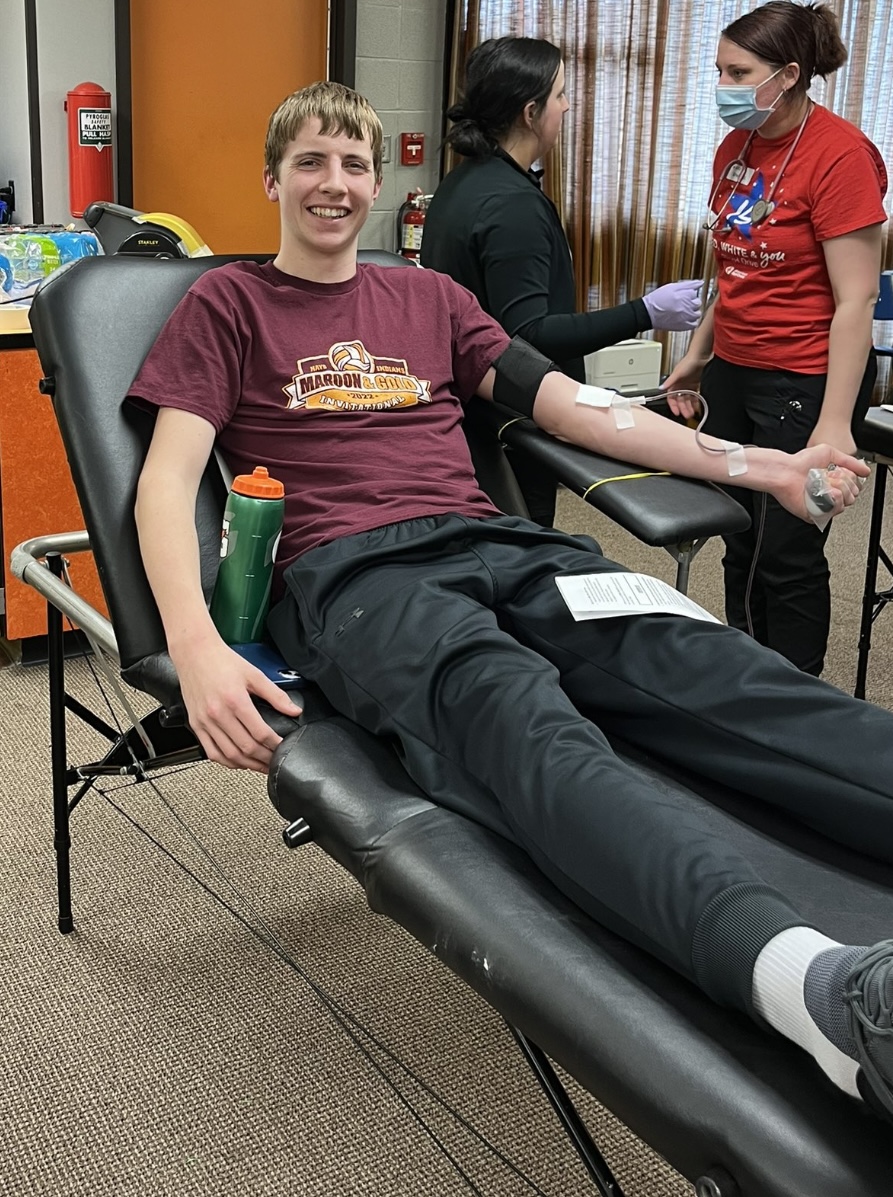 Junior Bryce Beisner, who serves at StuCo vice-president, spent the first half of the school day taking the ACT and then came in to donate blood.