Are you ready for Fall Homecoming? This year, Homecoming will be on Friday, Sept. 1. The parade will start on the corner of South and Mill going north up Mill to 5th, turning left onto Bell and back to the gym. Homecoming candidates will be in the parade, as well as the cheer squad, band, class floats, and the junior high leadership and SAFE floats. 
This year's Homecoming candidates are: Brodie Schroeder, Maddox Waters, Bryce Beisner, Quinn Eilert, Noah Gerstner, Alison Schroeder, Mylie Brown, Marley File, Peyton Remus and Ashlyn Knight. Emcees are Jayden Brooks and Morgan Weston. 
The pep rally will begin immediately after the parade in the high school gym. Be sure to come and show your school spirit! The crowning will be at 7:30 that evening at the stadium, with the football game versus Ellsworth soon to follow at 8:00. The dance will start in the high school commons 15 minutes after the game ends. We hope to see you there!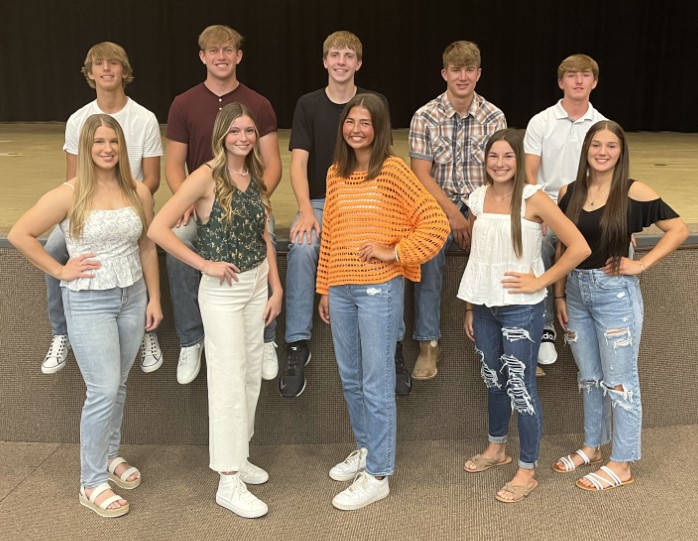 Story continues below advertisement